Honoring Kentucky's Fallen Heroes: Help Us Expand the Fallen Officers Monument
Recognizing Sacrifice, Remembering Heroes
The Kentucky Law Enforcement Memorial Foundation (KLEMF) takes immense pride in upholding Kentucky's only fallen officer monument, a solemn tribute to all the officers who have made the ultimate sacrifice while serving our beloved commonwealth. Each year, we host a poignant ceremony to memorialize these brave souls and extend unwavering support to their surviving families.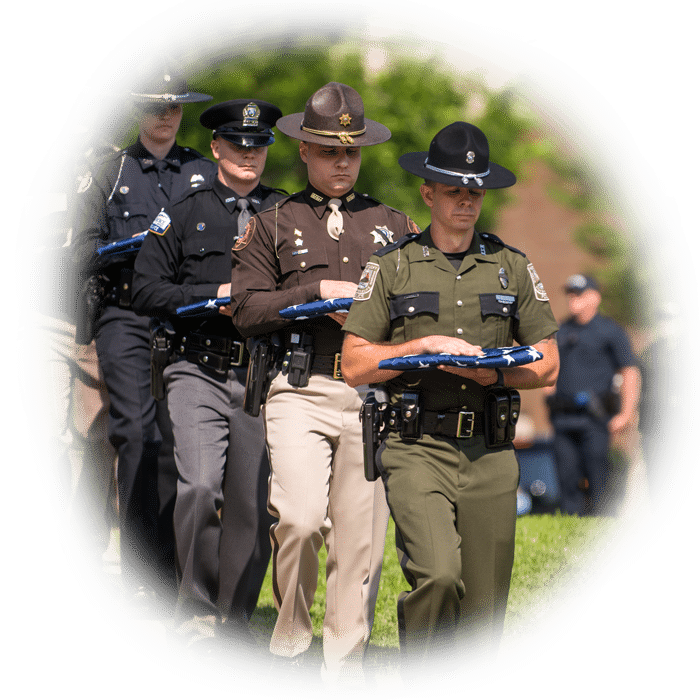 Extending Support Beyond the Call of Duty
In addition to our mission of honoring fallen officers, KLEMF extends financial support to the families of those who have lost their lives in the line of duty. But we don't stop there; we also stand beside officers and their families during personal and professional tragedies, ensuring that they never face their hardships alone.
A Monument of Remembrance
Since our establishment in 1999, we have etched the names of 579 fallen officers onto the monument, an enduring testament to their service and sacrifice. Located in Richmond, Ky., on the Department of Criminal Justice Training campus, the monument stands as a solemn reminder of the courage and dedication displayed by these gallant men and women.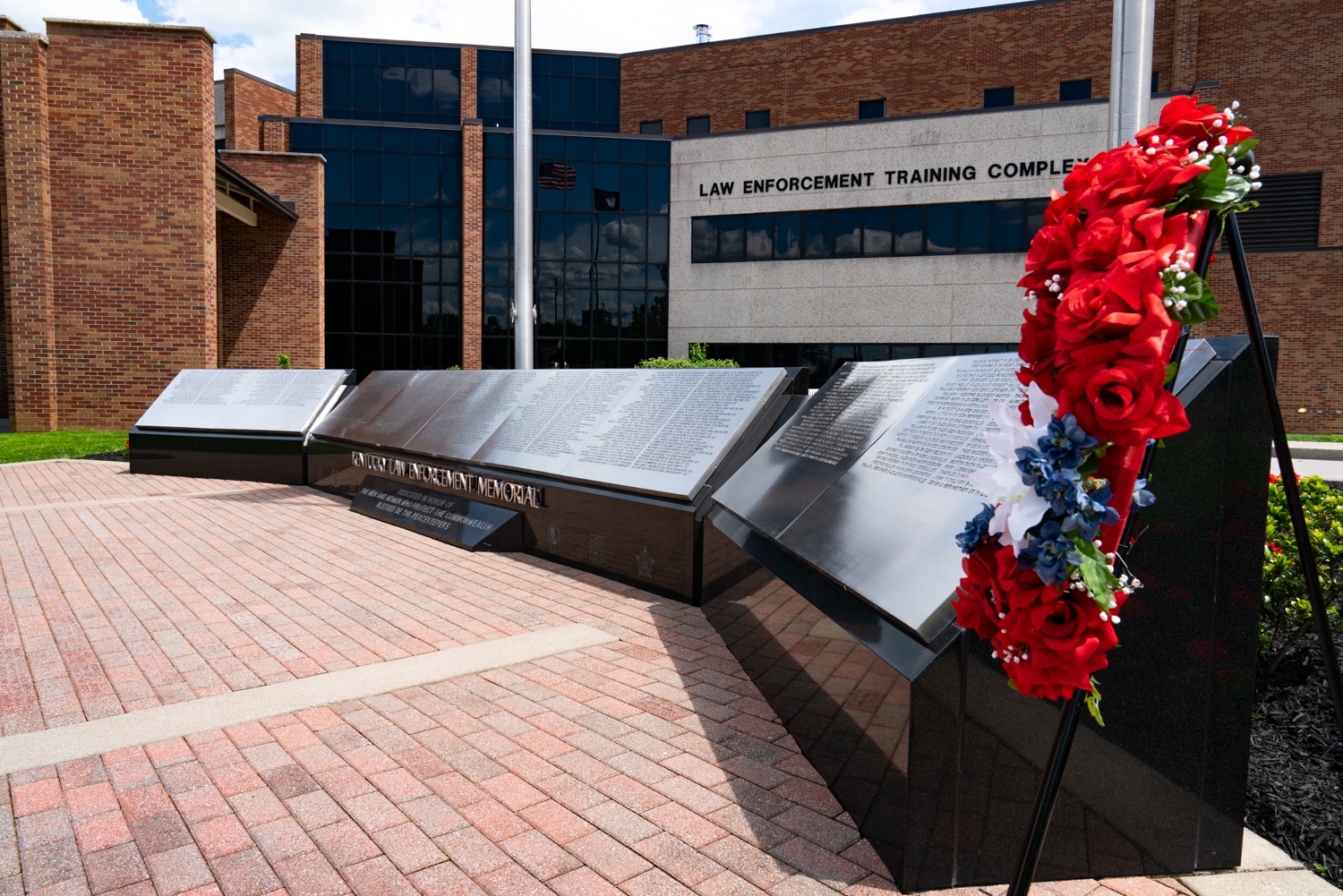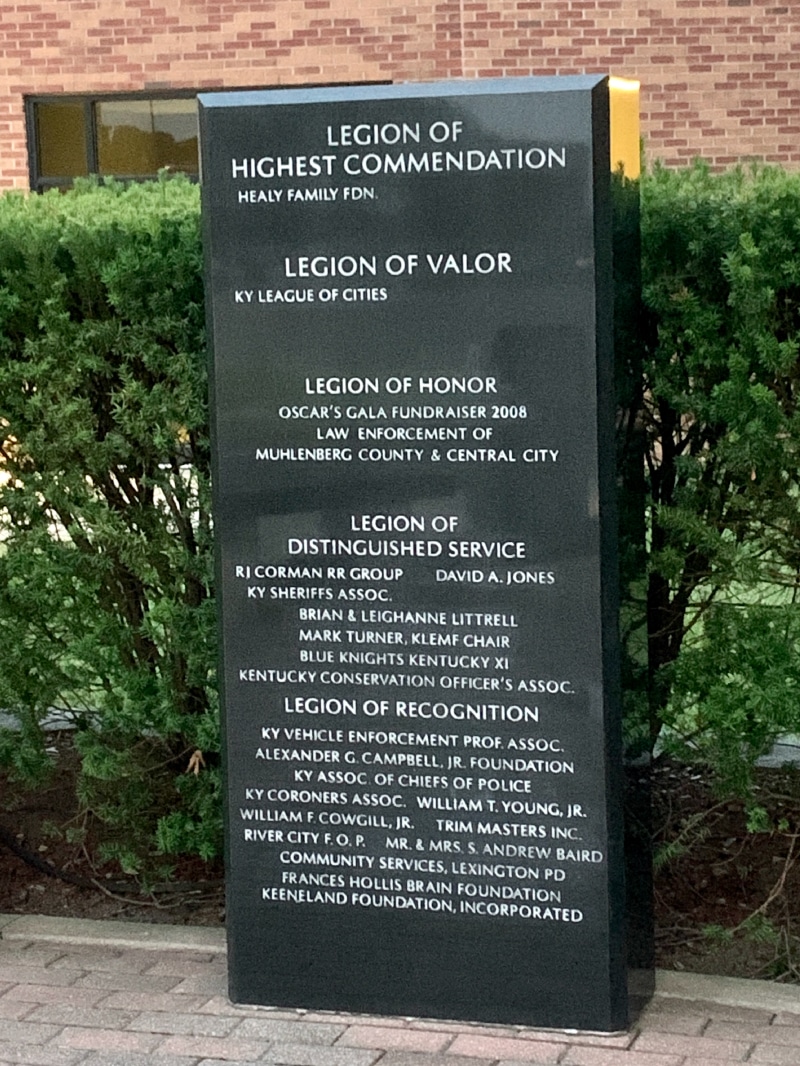 Our relentless pursuit of this noble mission is only made possible by the incredible generosity of private and corporate donors. Their belief in giving back to those who risk their lives daily for our safety fuels our resolve to continue serving our law enforcement community.
Ensuring No One Is Forgotten
The number of officers sacrificing their lives in the line of duty continues to grow each year, and as a consequence, the space on the monument is dwindling. We can't let the memories of our fallen heroes fade away, and that's why we need your support now more than ever.
Your Contribution Matters
Expanding the monument to accommodate the names of future fallen officers comes with a cost of $100,000. With your generous, one-time, tax-deductible gift, you can be a beacon of hope for officers and their families facing tragedy. As a special gesture, the names of all donors will be recognized and engraved in a designated space adjacent to the monument, forever connecting them to this honorable cause.
Be a Guardian of Honor. Join us in our mission to expand the fallen officers monument and ensure that no Kentucky officer is ever forgotten. Click the "Donate Now" button to make your contribution securely and conveniently. Alternatively, you can call our office at 859-622-8081 to make your gift and be a part of this everlasting tribute.
Together, let's demonstrate our unwavering support and gratitude to those who selflessly protect and serve our communities every day. With your help, we can ensure that their sacrifice is forever etched in the hearts of generations to come. Join us in preserving their legacy - because our heroes deserve nothing less.