In addition to maintaining the only statewide monument listing the names of every known fallen law enforcement officer in Kentucky's history, the Kentucky Law Enforcement Memorial Foundation provides relief in personal family tragedies and scholarship funds for the commonwealth's law enforcement officers and their families.
KLEMF does not solicit donations through US mail and telephone calls. Please report it to us & local police if you receive a donation request in such manner.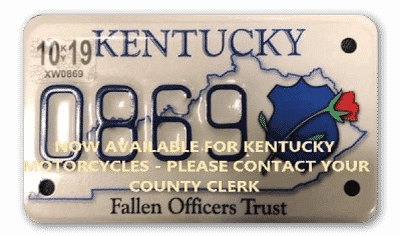 NOW AVAILABLE!
Motorcycle License Plates
KLEMF Motorcycle License plates are available, contact your county clerk's office!