Show your support, online!
With just one click, you can securely make a gift online.
Or you can make a gift by mail to:
KLEMF
Funderburk Building
4449 Kit Carson Drive
Richmond, KY 40475-3102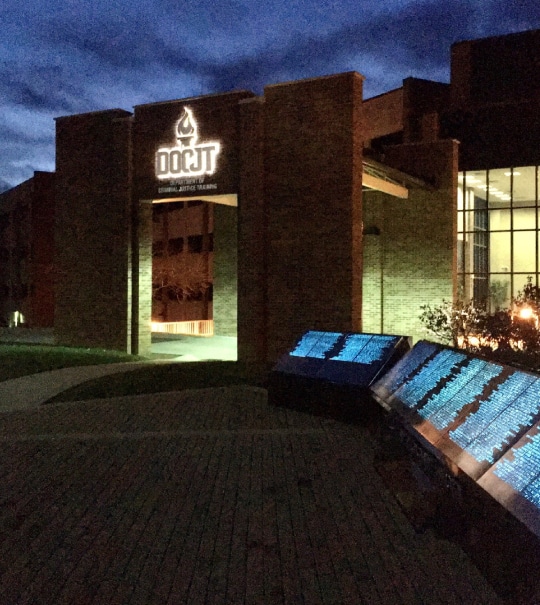 Proudly display one or all of the following:
• KLEMF license plate (KLEMF receives $10 for every plate).
You can now personalize your KLEMF license plates!
Just purchase or renew your license plate at your local courthouse.
• KLEMF commemorative brick paver (order form)
For more information on how to order the license plate coin and/or paver, contact our office.
"Nobody will ever know how important that $1,000 donation was. You try to be strong, you try to pretend like it's not the end of the world – it's devastating in ways that you would never know."
~ Danny Davis
Scottsville, Ky.
former Allen County Sheriff's Deputy

"Nobody will ever know how important that $1,000 donation was. You try to be strong, you try to pretend like it's not the end of the world – it's devastating in ways that you would never know." ~ Danny Davis Scottsville, Ky. former Allen County Sheriff's Deputy